MEMBER LOGIN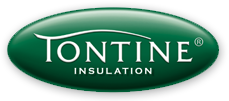 1300 467 852
Call our friendly staff today
Monday, 20 September 2010 08:22

Regulations

There are a number of regulation standards used within the building industry. Please find a list of links below to the relevant regulations that deal with insulation.
If you require further information, or have a specific project in mind, contact us
You can trust Tontine Insulation to deliver
you 100% safe bulk polyester insulation.

1300 467 852
Call our friendly staff today