MEMBER LOGIN |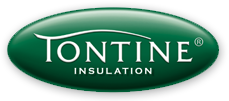 1300 467 852
Call our friendly staff today
Latest news from Tontine Insulation
Tontine Acoustisorb for world class performance
Written by Tontine
Jan 27
The school of Architecture, Building & Planning at Melbourne University is one of the most prestigious schools of its type in Australia. The feature attraction of the Faculty will be the atrium of the suspended theatrette in the heart of the building. Tontine Acoustisorb will be used to ensure the acoustic performance of the building mirrors the aspirations of the designers to deliver a world class building with world class performance.
Comments
(0)


Subscribe to this comment's feed
Write comment
You can trust Tontine Insulation to deliver
you 100% safe bulk polyester insulation.

1300 467 852
Call our friendly staff today