MEMBER LOGIN |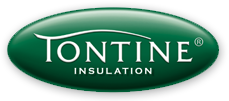 1300 467 852
Call our friendly staff today
Latest news from Tontine Insulation
Mackay Base Hospital gets a refurb with Tontine Insulation
Written by Tontine
Jan 20

Patient comfort is critical to a speedy recovery. In tropical Mackay good temperature regulation is even more important.
Tontine Insulation has been selected for use in the refurbishment of the Base Hospital and is yet another project where the builders have taken care to select high performance products in an important community project.
Comments
(0)


Subscribe to this comment's feed
Write comment
You can trust Tontine Insulation to deliver
you 100% safe bulk polyester insulation.

1300 467 852
Call our friendly staff today