MEMBER LOGIN |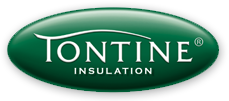 1300 467 852
Call our friendly staff today
Latest news from Tontine Insulation
Atria Apartments - A Premier Project
Written by Tontine
Jan 13
In the leafy sought after suburbs of Hawthorn in Melbourne, the Atria apartment development is taking shape, and transforming the Olde Worlde heritage styled suburb into a progressive and lively urban living centre entwined with the history and charm Hawthorn is famous for. Integral to creating a comfortable living space is the need for acoustic and thermal insulation which will compliment the modern design and comfort needs of the residents. Another perfect use for Tontine Insulation.
Comments
(0)


Subscribe to this comment's feed
Write comment
You can trust Tontine Insulation to deliver
you 100% safe bulk polyester insulation.

1300 467 852
Call our friendly staff today