MEMBER LOGIN |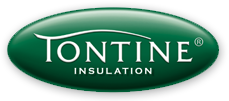 1300 467 852
Call our friendly staff today
Latest news from Tontine Insulation
Bunnings "Whole of House"
Feb 03

Tontine Insulation is now a featured product in the Bunnings Trade stores.
Bunnings' "Whole of House" program is rapidly growing Bunnings' share of the trade market as part of the company's objective of dominating the hardware market in Australia.
Responsibility for leading the sales effort with this customer is with Murray Parker, which is consistent with our strategy of maximizing the sales in every sales channel with all of our products. Bunnings represents a huge opportunity for a multiplicity of PNW products and we are looking forward to strong growth with this customer.
Have a look at their Whole of house promotion; very impressive. http://wholeofhouse.bunnings.com.au/
Written by Tontine
Tontine Acoustisorb for world class performance
Jan 27
The school of Architecture, Building & Planning at Melbourne University is one of the most prestigious schools of its type in Australia. The feature attraction of the Faculty will be the atrium of the suspended theatrette in the heart of the building. Tontine Acoustisorb will be used to ensure the acoustic performance of the building mirrors the aspirations of the designers to deliver a world class building with world class performance.
Written by Tontine
Mackay Base Hospital gets a refurb with Tontine Insulation
Jan 20

Patient comfort is critical to a speedy recovery. In tropical Mackay good temperature regulation is even more important.
Tontine Insulation has been selected for use in the refurbishment of the Base Hospital and is yet another project where the builders have taken care to select high performance products in an important community project.
Written by Tontine
Atria Apartments - A Premier Project
Jan 13
In the leafy sought after suburbs of Hawthorn in Melbourne, the Atria apartment development is taking shape, and transforming the Olde Worlde heritage styled suburb into a progressive and lively urban living centre entwined with the history and charm Hawthorn is famous for. Integral to creating a comfortable living space is the need for acoustic and thermal insulation which will compliment the modern design and comfort needs of the residents. Another perfect use for Tontine Insulation.
Written by Tontine
A Breath of Fresh Air
Jan 06
Tontine air filters will be used to make sure that passengers on QR's rail services have clean air to breathe for the length of their journey. After an exhaustive tender and technical review process, our filter media has been singled out for use and regular replenishment on all QR rolling stock. A great icon customer. TRUST TONTINE.
Written by Tontine
«
Start
Prev
1
2
3
4
5
6
Next
End
»
Page 1 of 6
You can trust Tontine Insulation to deliver
you 100% safe bulk polyester insulation.

1300 467 852
Call our friendly staff today